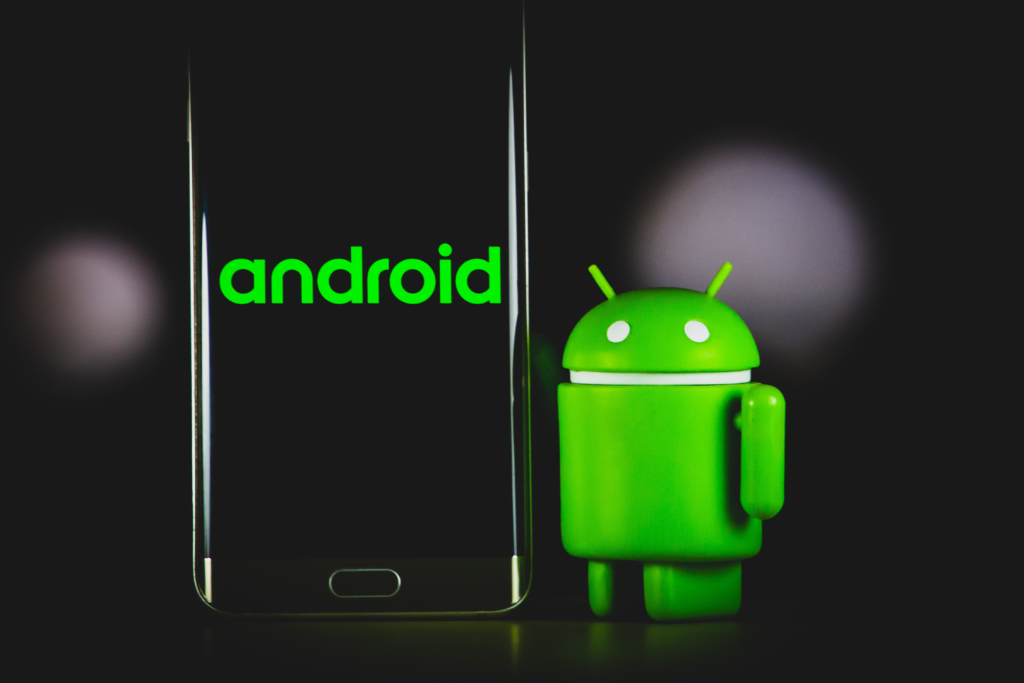 Welcome to the world of smartphones, where a universe of diverse apps awaits you! Whether you're glued to your phone for work or play, having the right Android apps can make all the difference in ensuring a seamless and enjoyable experience. From staying connected with friends and family to navigating unfamiliar territories, we've rounded up the 10 must-have Android apps that will take your smartphone game to new heights. So grab your device and let's dive into this app-filled adventure!
Google Maps
When it comes to navigation, Google Maps is the undisputed champion. This app is a game-changer for both travel enthusiasts and daily commuters alike. With its accurate GPS tracking and real-time updates, getting from point A to point B has never been easier. No more fumbling with paper maps or relying on outdated directions!

But Google Maps doesn't stop at just giving you directions. It also offers valuable information about nearby restaurants, attractions, and even traffic conditions. Need to find the fastest route during rush hour? Just pull up Google Maps and let it guide you through the least congested roads.

One of the standout features of this app is its ability to provide public transportation options as well. Whether you prefer buses, trains, or subways, Google Maps will help you navigate your way through unfamiliar city streets like a pro.

With its user-friendly interface and intuitive design, using Google Maps feels like second nature. You can easily zoom in and out of maps with simple gestures or use voice commands for hands-free navigation.

So next time you're planning a road trip or simply trying to find your way around town, don't forget to have Google Maps by your side – it's an absolute must-have for any Android user!
Google Drive
Google Drive is a powerful cloud storage solution that every Android user should have. With Google Drive, you can store and access all your files, documents, photos, and videos from anywhere with an internet connection.

One of the best features of Google Drive is its seamless integration with other Google apps. You can easily share files from Google Drive directly into Gmail or collaborate on documents in real-time using Google Docs.

Another great feature of Google Drive is the ability to work offline. You can enable offline mode for specific files or folders so that you can still access them even when you don't have an internet connection.

Google Drive also offers robust file management capabilities. You can organize your files into folders, rename them, move them around, and even search for specific files using keywords.

In addition to storing personal files, you can also use Google Drive as a backup solution for your Android device. It allows you to automatically backup your contacts, calendar events, app data, and settings.

With its generous free storage space (15GB), easy-to-use interface, and wide range of features, it's no wonder that Google Drive is one of the must-have Android apps for a seamless smartphone experience. Whether you need to access important documents on the go or want a reliable backup solution for your data, Google Drive has got you covered!
Gmail
Gmail is undoubtedly one of the most essential apps to have on your Android smartphone. With its user-friendly interface and seamless integration with other Google services, it offers a convenient and efficient way to manage your emails.

One of the standout features of Gmail is its powerful search functionality. Whether you're looking for an email from a specific sender or trying to locate a particular message within a thread, Gmail's search capabilities make it quick and easy to find what you're looking for.

In addition to its impressive search capabilities, Gmail also offers advanced organization tools such as labels and filters. You can create custom labels to categorize your emails and apply filters to automatically sort incoming messages into specific folders. This helps keep your inbox clutter-free and ensures that important emails are always prioritized.

Gmail also provides seamless synchronization across multiple devices, allowing you to access your emails from anywhere at any time. Whether you're using your Android smartphone, tablet, or computer, all changes made in one device are instantly reflected across all others.

Moreover, Gmail comes with robust security features that help protect against spam, phishing attempts, and malware-infected attachments. It scans every email before it reaches your inbox and warns you about potentially harmful content.

Gmail is an essential app for any Android user who wants a seamless email experience on their smartphone. Its intuitive design combined with powerful features makes managing emails effortless and efficient.
WhatsApp
WhatsApp is undoubtedly one of the must-have Android apps for a seamless smartphone experience. With over 2 billion users worldwide, this messaging app has revolutionized how we communicate with family, friends, and colleagues.

The beauty of WhatsApp lies in its simplicity. It allows you to send text messages, voice messages, make voice and video calls all within one platform. No need to switch between different apps anymore!

One of the standout features of WhatsApp is its end-to-end encryption. This means that your conversations are private and secure from hackers or prying eyes. You can also create group chats for easy collaboration or planning events with multiple people.

WhatsApp also lets you share photos, videos, documents, and even your location instantly. Whether you want to send vacation pictures or important work files, it's as simple as a few taps on your screen.

Another great feature is WhatsApp Web which enables you to access your messages on your computer browser. This comes in handy when you're working on your laptop but don't want to constantly check your phone.

WhatsApp offers a smooth and user-friendly experience that makes staying connected with loved ones an absolute breeze! So go ahead and download this essential app if you haven't already!
Facebook Messenger
Facebook Messenger is one of the must-have Android apps that offers a seamless communication experience. With over 2 billion monthly active users, it has become an integral part of our daily lives.

One of the standout features of Facebook Messenger is its versatility. You can use it to send text messages, make voice and video calls, share photos and videos, and even play games with your friends. The user-friendly interface makes it easy to navigate through conversations and find what you're looking for.

Another great feature that sets Facebook Messenger apart is its integration with other apps and services. You can connect your account with Spotify or Apple Music to share songs directly in the chat, order food from your favorite restaurant using Delivery.com or Seamless, and even request an Uber without leaving the app.

Privacy is also a top priority for Facebook Messenger. It offers end-to-end encryption for voice calls and secret conversations which ensures that only you and the person you're communicating with can access your messages.

Facebook Messenger is a versatile app that keeps you connected with friends and family in a secure way. Whether you want to have a quick chat or plan a group outing, this app has got you covered!
Instagram
Instagram has become a staple app for smartphone users around the world. With its easy-to-use interface and visually appealing content, it's no wonder that Instagram is so popular. Whether you're using it to share your own photos or to explore and discover new accounts, Instagram provides endless entertainment.

One of the best features of Instagram is the ability to showcase your creativity through photos and videos. You can add filters, edit captions, and even create stories that disappear after 24 hours. It's a great way to express yourself and connect with others who have similar interests.

Another reason why Instagram is a must-have app is because of its community aspect. You can follow friends, family members, celebrities, or influencers to see what they're up to in their daily lives. Plus, you can interact with their posts by liking them or leaving comments.

For those looking for inspiration or entertainment beyond their immediate circle of connections, Instagram offers a vast array of content from all over the world. From travel photography to food blogs to fashion influencers – there's something for everyone on this platform.

Not only does Instagram provide opportunities for personal expression and connection but also serves as an effective marketing tool for businesses big and small alike. Brands can reach millions of potential customers by utilizing hashtags, engaging with followers through comments or direct messages (DMs), and partnering with influencers.

In conclusion: If you want a seamless smartphone experience filled with creative expression, connection with others worldwide,
and access to an abundance of visual content – then don't forget to download the must-have Android app: Instagram!
Twitter
Twitter is a must-have app for anyone looking to stay connected and up-to-date with the latest news and trends. With its 280-character limit, it encourages users to share concise and impactful thoughts.

One of the main attractions of Twitter is its real-time nature. As soon as something happens, you can be sure that people are already tweeting about it. Whether it's breaking news, live events, or viral memes, Twitter allows you to join the conversation instantly.

Another great feature of Twitter is its ability to connect people from all around the world. You can follow your favorite celebrities, politicians, or thought leaders and get an inside look into their lives or perspectives. It's also a platform where you can engage with like-minded individuals who share your interests.

Additionally, Twitter serves as a valuable tool for businesses and brands. It provides an opportunity for companies to connect directly with their customers by addressing queries or concerns in real-time. Moreover, through targeted advertising campaigns on Twitter, businesses can reach their target audience more effectively.

In conclusion,

Twitter enhances our smartphone experience by keeping us informed about what's happening in the world and allowing us to connect with others effortlessly. So if you haven't already downloaded this app on your Android device, I highly recommend giving it a try!
Spotify
When it comes to music streaming apps, Spotify is an absolute must-have for any Android user. With its vast library of songs from various genres and artists, Spotify allows you to discover new music and create personalized playlists tailored to your taste.

One of the key features of Spotify is its ability to recommend songs based on your listening habits. The more you use the app, the better it gets at suggesting tracks that you might enjoy. This makes it easy to uncover hidden gems and expand your musical horizons.

Another great feature of Spotify is its seamless integration with other devices. You can start listening to a song on your smartphone and then continue playing it on your laptop or smart speaker without missing a beat. This flexibility makes it ideal for those who like to switch between different devices throughout the day.

Spotify also offers a range of subscription options, including a free tier with ads and limited features, as well as premium plans that remove ads and offer offline listening. Whether you're a casual listener or a die-hard music enthusiast, there's an option that suits your needs.

Spotify provides an exceptional music streaming experience for Android users. Its extensive catalog, personalized recommendations, and cross-device compatibility make it an essential app for anyone who loves music. So go ahead and download Spotify today – trust me, you won't regret it!
Netflix
If you're a fan of binge-watching your favorite TV shows and movies, then Netflix is an absolute must-have app for your Android smartphone. With its vast library of content, there's always something new to discover and enjoy.

One of the best features of Netflix is its personalized recommendations. The app uses algorithms to analyze your viewing history and suggests titles that it thinks you'll love. This means that every time you open the app, you're greeted with a selection of shows and movies tailored just for you.

The user interface on the Netflix app is sleek and intuitive, making it easy to navigate through different genres and categories. You can also create multiple profiles within one account, so everyone in your household can have their own personalized experience.

Another great aspect of Netflix is its ability to download content for offline viewing. This means that even if you don't have access to Wi-Fi or cellular data, you can still watch your favorite shows while on-the-go.

Whether it's catching up on the latest episodes of popular series or discovering hidden gems from around the world, Netflix offers endless hours of entertainment right at your fingertips. So grab some popcorn, sit back, and get ready for a seamless streaming experience with this must-have Android app!
Amazon Prime
With these 10 must-have Android apps, you can elevate your smartphone experience to a whole new level. From navigating the world with Google Maps to staying connected with friends and family through WhatsApp and Facebook Messenger, these apps offer convenience and functionality at your fingertips.

Google Drive ensures that all your important documents are just a tap away, while Gmail keeps you organized and on top of your emails. And for those who love sharing photos and moments, Instagram is the perfect platform to express yourself creatively.

Stay updated with the latest news and trends by following Twitter, or dive into a world of music with Spotify's extensive library. When it's time to unwind after a long day, Netflix offers endless entertainment options right on your phone.

Last but not least, Amazon Prime brings together shopping convenience with access to exclusive deals, streaming services, and much more. With its wide range of features catering to various needs, Amazon Prime truly enriches the overall smartphone experience.

So whether you're looking for essential productivity tools or seeking entertainment on-the-go, these 10 must-have Android apps have got you covered. Download them today and unlock the full potential of your smartphone!