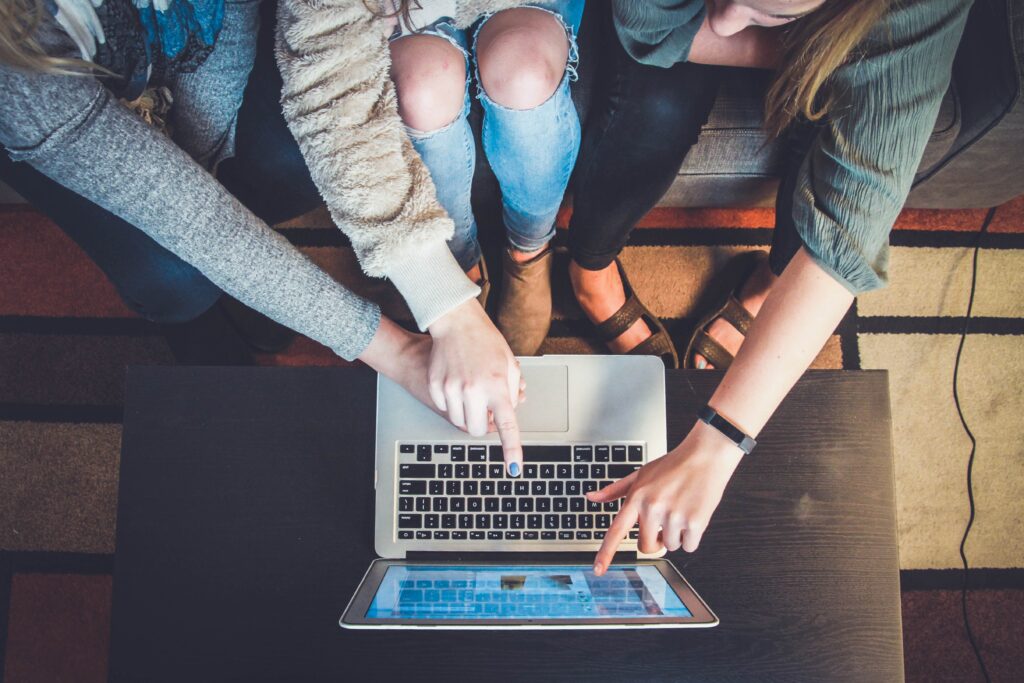 Introduction
In our world today, technology is advancing at a rapid pace. One of the most essential tools in this digital age is the computer. Whether you use it for work or leisure activities, having a good computer experience can make all the difference. In this blog post, we will provide 10 tips to help enhance your computer experience and make sure you get the most out of your tech investment. So sit back, relax and let's dive into how you can improve your interaction with technology!
Get a Good Computer
When it comes to having a better computer experience, the first step is to get a good computer. This doesn't necessarily mean you have to break the bank and buy the most expensive one on the market. It means finding a computer that suits your needs and budget.

One important factor when choosing a computer is its operating system. Mac or Windows? Each has its own pros and cons, so it's best to research which one would work best for you.

Another thing to consider is the size of your screen. Do you need something small and portable or do you prefer something larger with more screen real estate?

The amount of RAM and storage space are also important factors. If you plan on using your computer for intensive tasks like video editing or gaming, then more RAM will be beneficial. And if you have lots of files, documents, photos or videos, then more storage space will come in handy.

Getting a good computer doesn't have to be overwhelming – just take some time to think about what features are most important for your needs and budget before making any purchases!
Learn the Basics
Learning the basics of computer usage is essential for a better computer experience. Whether you're a beginner or an experienced user, there's always something new to learn. Here are some tips to help you get started.

Firstly, familiarize yourself with the different parts of your computer and what they do. Knowing the basic hardware components such as CPU, RAM, hard disk drive will give you a good foundation on how your device works.

Secondly check out online tutorials or ask friends who know more about computers than you for advice. Many websites offer free courses on topics ranging from keyboard shortcuts to coding fundamentals.

Thirdly, it's important to be aware of common software programs that can make everyday tasks easier like Microsoft Word and Excel which are useful tools in creating documents and spreadsheets respectively.

Lastly don't forget about security measures like antivirus software and firewalls which protect your computer against malware attacks while browsing online. By learning these basics you'll be able to navigate through any issues that might arise with ease!
Keep it Clean
Keeping your computer clean is essential for a better computer experience. It's not just about wiping down the screen and keyboard, but also keeping the system free of junk files and unnecessary programs. Here are some tips to help you keep your tech in tip-top shape.

Firstly, regularly cleaning out old or duplicate files can help speed up your computer's performance. Whether it's photos, documents or videos, if it's no longer useful then delete it! This will free up storage space and prevent your device from slowing down due to cluttered hard drives.

Secondly, ensure that you have updated anti-virus software installed on your computer. Viruses can easily infect your machine when browsing online or downloading attachments so make sure that security measures are always in place.

Thirdly, aim to clear out temporary internet files and cache regularly too as this helps boost PC performance by freeing up memory.

Give those keyboards a good wipe-down every once in a while with an appropriate cleaner such as rubbing alcohol to remove dirt build-up which could cause damage over time.

By following these simple steps you're taking care of both the hardware and software elements of your technology ensuring they work at their optimum level thereby providing an enhanced user experience all round!
Add Some personality
Your computer is an extension of yourself, so why not add some personality to it? Personalizing your computer can make you feel more connected to it and create a more enjoyable experience. Here are some tips on how to add some personality:

1. Change your desktop background: You can choose from any number of photos or images that fit your style or interests.

2. Customize icons: Change the look of folders and files by customizing their icons with ones that reflect your personality.

3. Install a screensaver: Choose an animated screensaver that represents something you love like animals, landscapes, space, etc.

4. Add stickers or decals: You can find all sorts of fun stickers and decals online that will make your laptop stand out from the rest.

5. Use unique fonts: While keeping readability in mind, use different fonts for titles and body text to add character to your documents.

Adding a touch of personality doesn't have to be complicated nor expensive – these simple steps can go a long way!
Get Some Help
Get Some Help

Sometimes, despite all our best efforts, we encounter issues with our computers that we just can't fix on our own. That's when it's time to seek outside help.

One option is to consult online forums or user groups dedicated to the specific software or hardware issue you're facing. These resources often provide helpful tips and tricks from knowledgeable experts.

Another option is to reach out directly to customer support for your device or software. Many companies offer free technical support, either through phone or chat services, which can help you troubleshoot problems quickly and efficiently.

If you're still not able to solve the problem yourself, consider enlisting the help of a professional computer repair service. While this may come at a cost, it could save you time and frustration in trying to fix a complex issue on your own.

Remember that there's no shame in seeking help – everyone encounters computer problems at some point!
Use it for Good
Your computer is a powerful tool that can be used for both good and bad. Instead of wasting your time on social media or playing video games, why not use it to make a difference in the world? Here are some ways you can use your computer for good.

One way to use your computer for good is by volunteering online. Many organizations need volunteers who can help with tasks like data entry, research, and writing. You can find volunteer opportunities through websites like VolunteerMatch.org.

Another way to use your computer for good is by donating to charity online. There are many reputable charities that accept donations through their website. You can choose from a wide range of causes, including education, healthcare, and environmental protection.

You can also use your computer to learn new skills that will help you make a positive impact on the world. For example, you could take an online course in sustainability or social entrepreneurship.

You can use your computer to spread awareness about important issues. You could start a blog or create social media posts about topics like climate change or human rights violations.

There are many ways you can use your computer for good. By using technology responsibly and purposefully, you have the power to make a positive impact on the world around you.
Be Patient
We live in a world where everything is instant. We can order food, clothes, and even books with just one click of a button. However, when it comes to technology, we need to learn how to be patient.

Computers are complex machines that require time and effort to work properly. It takes patience to understand the basics of how they work and how to troubleshoot common issues that may arise.

When using your computer, always remember that some tasks take longer than others. Running software updates or scanning for viruses can take several minutes or even hours depending on the size of your system files.

It's important not to get frustrated during these processes as interrupting them could cause further problems down the line. Instead, use this time productively by taking breaks or doing something else while you wait.

In addition, patience also applies when learning new skills such as programming or graphic design. These skills aren't learned overnight but rather through consistent practice over time.

By being patient with yourself and your computer experience, you'll develop a deeper understanding of technology which will ultimately lead to a better overall experience in the long run.
Have Fun!
When it comes to using your computer, it's important to remember that it's not all about productivity and work. While these are certainly important aspects of the computer experience, having fun is equally crucial for a better overall experience.

One way to have fun on your computer is by exploring new software or games. There are countless options out there, so take some time to research and find something that interests you. Whether it's a puzzle game or an art program, trying something new can be both entertaining and educational.

Social media platforms like Facebook, Twitter, and Instagram also offer plenty of entertainment value. Connecting with friends and family online can be a great way to unwind after a long day at work or school.

Another option for having fun on your computer is by streaming movies or TV shows. Services like Netflix, Hulu, and Amazon Prime Video offer thousands of titles across various genres. You could even host a movie night with friends virtually!

Don't forget about music! Listening to music while working on projects can make the task seem less daunting while lifting your mood up too!

Having fun should be an integral part of any computer experience as finding joy in our daily lives must become one of our top priorities!
Conclusion
Having a better computer experience is all about making sure that you have the right tools and attitude. It's important to invest in a good computer, keep it clean, and learn how to use it properly. Adding some personality with your wallpaper or mouse pointer can make using your device more enjoyable.

Additionally, don't be afraid to ask for help when you need it or use your computer for good causes like volunteering or learning new skills. Patience and having fun are key ingredients too!

By following these 10 tips for a better computer experience, you'll not only enjoy using technology more but also increase productivity and efficiency in various areas of life. So go ahead and give them a try!