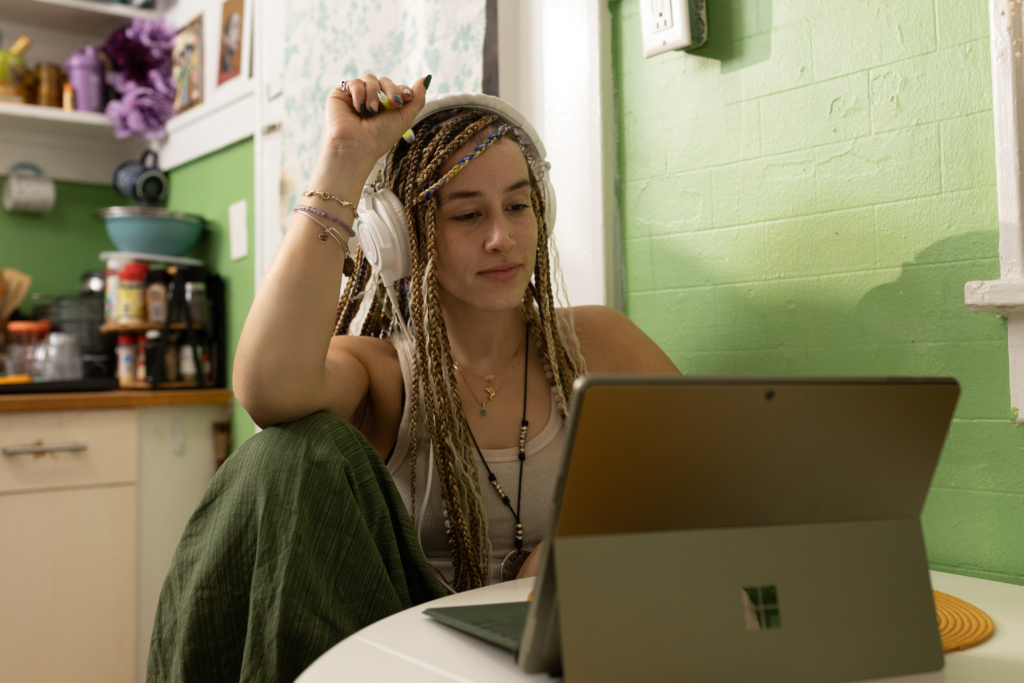 As a student, you have the unique opportunity to travel and explore different parts of the world while expanding your education beyond the classroom. Whether it's immersing yourself in a new culture or learning about history and architecture firsthand, traveling can provide invaluable experiences for personal growth and development. In this blog post, we've compiled a list of 10 travel destinations that every student should consider visiting. From bustling cities to scenic landscapes, these destinations offer something for everyone. So pack your bags, grab your passport, and let's explore!
Barcelona, Spain
Barcelona is a vibrant and colorful city located on the coast of Spain. As one of the most popular tourist destinations in Europe, it's easy to see why so many students flock here every year. With its stunning architecture, delicious food scene, and lively nightlife, Barcelona has something for everyone.

One of the must-see attractions in Barcelona is La Sagrada Família – an unfinished basilica designed by Antoni Gaudí. The intricate details and unique architecture make it truly breathtaking. Another iconic landmark worth visiting is Park Güell – a whimsical park with mosaic-covered structures that offer panoramic views of the city below.

In addition to sightseeing, Barcelona also offers plenty of opportunities for shopping, dining out at local restaurants or experiencing its famous tapas bars. Nightlife lovers will appreciate Barcelona's trendy clubs and bars which stay open until late hours.

Barcelona's Mediterranean climate makes it perfect destination all year round with mild winters and hot summers that are ideal for sun-seekers who want to enjoy sandy beaches just as much as they want to explore this beautiful city.
Prague, Czech Republic
Prague, the capital city of Czech Republic, is a beautiful and charming destination that every student should add to their travel bucket list. Known for its stunning architecture, rich history and vibrant nightlife, this city has something for everyone.

One of the must-see attractions in Prague is the Charles Bridge which offers spectacular views of the Vltava River and the surrounding landmarks. The bridge is lined with vendors selling unique souvenirs and street performers entertaining passersby.

Prague also boasts numerous museums and galleries that provide insights into its fascinating history. The Museum of Communism highlights life under Soviet rule while the National Gallery showcases an impressive collection of art from various eras.

For those looking for a true cultural experience, visiting one of Prague's many traditional beer halls or cafes cannot be missed. Students can indulge in delicious local cuisine and sample some of Europe's finest beers in these cosy establishments.

Prague is a captivating destination filled with endless possibilities – making it an ideal location for any student looking to broaden their horizons through travel.
Tokyo, Japan
The capital city of Japan, is a must-visit destination for students who are looking to explore East Asian culture. Tokyo has something for everyone with its unique blend of traditional and modern attractions.

For those interested in history and culture, a trip to the Sensoji Temple will be an enlightening experience. The temple is one of Tokyo's oldest and most significant Buddhist places of worship dating back to the 7th century. A visit to this temple provides insight into Japanese religious practices and architecture.

In contrast, if you're looking for something more contemporary, then head over to Harajuku Street where fashion meets pop culture in Japan. Here you can indulge yourself in Japanese street food while exploring various trendy boutiques that cater to different styles.

One place that should not be missed when visiting Tokyo is Shibuya Crossing; famously known as the busiest intersection in the world! With pedestrian crossings going all ways at once – it's like a choreographed dance routine between people from different walks of life!

Tokyo also offers many opportunities for outdoor experiences such as hiking up Mount Takao or walking through Yoyogi Park during cherry blossom season.

Tokyo is an exciting travel destination that offers endless possibilities for exploration – whether it's historical landmarks or cultural hotspots – there's always something new waiting around every corner.
Rio de Janeiro, Brazil
Rio de Janeiro, Brazil is a vibrant and colorful city that offers students a unique travel experience. Known for its samba music, lively beaches, and iconic landmarks such as the Christ the Redeemer statue, Rio de Janeiro has something for everyone.

One of the top attractions in Rio de Janeiro is Copacabana Beach – an ideal spot to soak up some sun or enjoy a game of beach volleyball. Another must-visit location is Sugarloaf Mountain which offers breathtaking views of the city from above.

For those interested in history and culture, there are several museums including The Museum of Tomorrow which explores science and sustainability through interactive exhibits.

In addition to sightseeing opportunities, Rio de Janeiro also offers delicious food ranging from traditional Brazilian dishes like feijoada (a hearty bean stew) to fresh seafood options. And last but not least, no trip to Rio would be complete without experiencing its famous nightlife scene with plenty of bars and clubs to dance the night away.

Rio de Janeiro provides students with endless possibilities for adventure and cultural immersion making it an excellent destination on any student's travel bucket list.
Paris, France
Paris, France is a city that needs no introduction. Known as the City of Lights, Paris offers something for everyone – from its iconic landmarks to its world-renowned cuisine.

One must-visit destination in Paris is the Eiffel Tower. This towering structure offers breathtaking views of the city and should be on every student's travel bucket list.

Another must-see attraction in Paris is The Louvre Museum, which houses some of the most famous art pieces in history like Leonardo da Vinci's Mona Lisa, Venus de Milo and Winged Victory of Samothrace.

For those who love shopping or just want to experience French culture firsthand, a visit to Le Marais district is highly recommended. With boutique shops selling everything from vintage clothing to handmade jewelry and pastries at every corner bakery.

And of course, any trip to Paris wouldn't be complete without indulging in some delicious French cuisine – whether it's trying out fresh croissants at your local boulangerie or treating yourself with an indulgent meal at one of many Michelin-starred restaurants

Paris truly lives up to its reputation as one of Europe's most romantic cities. Its stunning architecture combined with rich history makes it a perfect destination for students seeking education beyond textbooks.
Florence, Italy
Florence, Italy is a picturesque city that sits in the heart of Tuscany. The narrow and winding streets are lined with stunning Gothic architecture from centuries past, making Florence a living museum. Known for its art history and culinary scene, this destination is perfect for students who want to take in culture.

One must-visit location in Florence is the Uffizi Gallery, which houses some of the world's most famous Renaissance paintings by artists such as Michelangelo and Leonardo da Vinci. For those interested in science, be sure to check out Galileo's instruments at Museo Galileo or his preserved finger at Museo di Storia del Scienza.

Food lovers should head over to Mercato Centrale, where they can grab authentic Italian cuisine made with local ingredients. Don't forget to visit one of many gelaterias scattered throughout town for an unforgettable dessert experience.

For those looking to escape the hustle and bustle of tourist areas while still getting an incredible view, climb up to Piazzale Michelangelo during sunset. Here you'll get a panoramic view overlooking all of Florence – it's truly breathtaking!

Florence offers plenty of educational opportunities outside museums too! Local universities offer unique courses like wine tasting classes or cooking lessons taught by professional chefs.

All in all, Florence is not just any travel destination but also a great education hub rich with learning experiences waiting around every corner!
Cusco, Peru
Cusco, Peru is a must-see destination for students who have a passion for history and adventure. This ancient city was once the capital of the Inca Empire, and its rich cultural heritage is still evident today in its architecture, art, and traditions.

One of Cusco's most famous attractions is Machu Picchu – an awe-inspiring site that students can explore by hiking along the Inca Trail or taking a train ride through the Andes Mountains. The journey to this iconic landmark offers breathtaking views of the surrounding landscapes and provides an unforgettable experience.

Aside from its historical significance, Cusco also boasts vibrant local markets where students can purchase authentic Peruvian handicrafts such as textiles, pottery, and jewelry. These markets are bustling with activity and offer a unique insight into Peruvian culture.

For those looking to immerse themselves in local customs, visiting traditional festivals such as Inti Raymi (the Festival of the Sun) will provide an unforgettable cultural experience. It celebrates the winter solstice but has been transformed into one big party across several days; it's perfect for anyone wanting to embrace new cultures!

Visiting Cusco would be incomplete without indulging in some mouth-watering Peruvian cuisine such as ceviche or lomo saltado. Local restaurants serve up delicious dishes made with fresh ingredients that reflect Peru's diverse culinary influences.

Exploring Cusco should be on every student's travel bucket list because it offers an unparalleled combination of natural beauty, intriguing history & culture which make it perfect if you're interested in learning about education abroad!
Cape Town, South Africa
Cape Town, South Africa is a destination that offers students the perfect mix of adventure and education. The city has a rich history and diverse culture that can be experienced through its many museums, galleries, and historical sites.

One must-see attraction in Cape Town is Table Mountain. This iconic landmark offers stunning views of the city and surrounding areas from its summit. Students can hike to the top or take a cable car for an unforgettable experience.

Another popular spot is Robben Island, where Nelson Mandela was imprisoned for 18 years during apartheid. Visitors can tour the prison with former political prisoners as their guides, giving them firsthand accounts of life on the island.

Cape Town also boasts beautiful beaches such as Clifton Beach and Camps Bay Beach where students can soak up some sun or hit the waves for surfing lessons.

For those interested in wildlife conservation, there are several sanctuaries nearby including Boulders Beach where African penguins reside in their natural habitat.

Cape Town is a unique travel destination offering exciting experiences to adventurous students seeking both knowledge and fun.
Sydney, Australia
Sydney, Australia is a unique city that offers students an unforgettable experience. Known for its iconic Sydney Opera House and Harbour Bridge, this Australian destination boasts a vibrant culture and lifestyle.

One of the most popular attractions in Sydney is Bondi Beach where students can enjoy some fun under the sun or take surfing lessons from locals. The beach also has various restaurants and cafes to try out local delicacies.

For those interested in wildlife, Taronga Zoo houses animals native to Australia such as kangaroos, koalas and wallabies. Students can even get up close with lemurs during their visit!

Looking for Instagram-worthy photos? Visit the Royal Botanic Garden which showcases stunning flora from around the world. Additionally, it has magnificent views of both Sydney Harbour and Opera House.

Don't miss visiting Darlinghurst neighborhood which features eclectic shops, bars and restaurants showcasing Sydney's diverse cultures all within walking distance.
New York City, United States
And that concludes our list of 10 travel destinations for students. We hope this article has inspired you to take your next adventure and explore new cultures, languages, and experiences.

From the vibrant streets of Barcelona to the bustling metropolis of New York City, each destination offers its unique charm and excitement. Traveling as a student provides an opportunity for personal growth, learning beyond the classroom walls, making lifelong memories with friends or even solo.

Remember always to research beforehand on visa requirements, accommodation options, local customs and traditions so nothing stops you from having a fantastic time exploring these 10 travel destinations.

Get out there and discover! Happy travels!