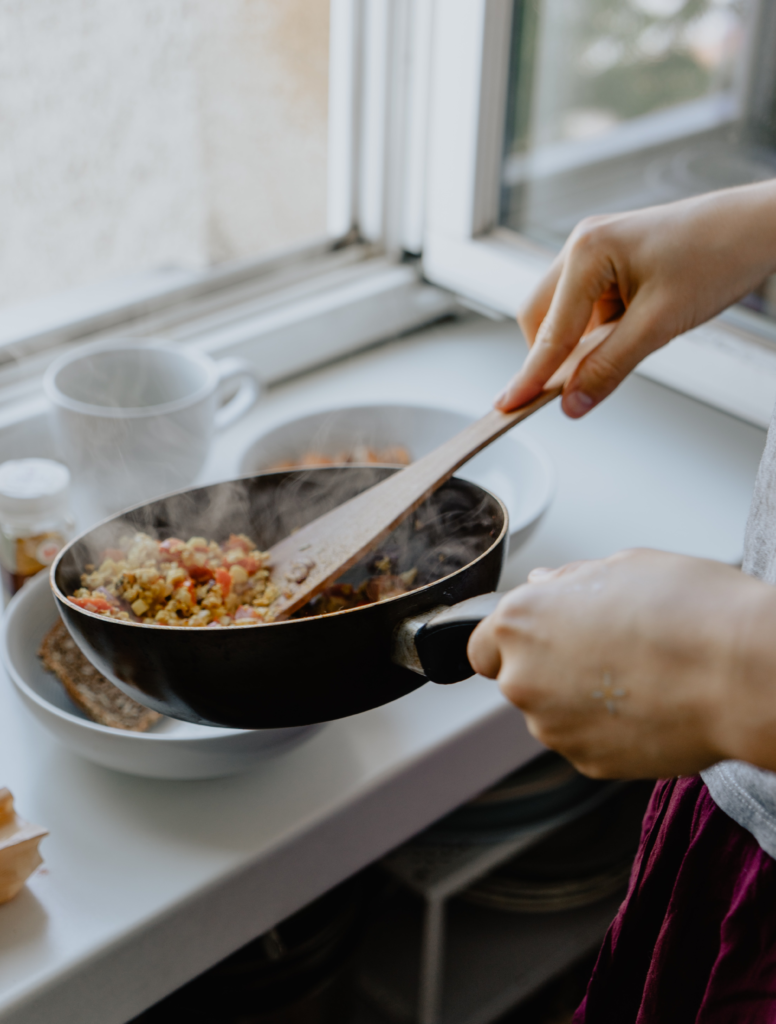 Are you tired of cooking the same old meals every week? Do you find yourself stuck in a culinary rut, unsure of what to cook next? Look no further! Welcome to "A Year of Cooking," where we challenge ourselves to cook one new and exciting dish each month. With our easy-to-follow recipes and helpful tips, you'll be able to expand your culinary horizons and impress your family and friends with your delicious creations. Let's get started on this mouth-watering journey together!
January: Braised Lamb Shanks
January is the perfect month for braised lamb shanks. The weather is cold, and braising is a great way to cook tough cuts of meat. Braised lamb shanks are also very flavorful and can be served with a variety of sides.

To braise lamb shanks, first brown them in a large pot or Dutch oven. Then add some aromatics, like garlic, onion, and carrots. Pour in a liquid, like chicken stock or red wine, and bring the mixture to a simmer. Cover the pot and cook the lamb shanks until they are tender, about 2-3 hours.

Serve the braised lamb shanks with mashed potatoes, polenta, or pasta. You can also add some green vegetables, like spinach or kale. For a finishing touch, top the dish with some freshly grated Parmesan cheese.
February: Roasted Salmon with Beurre Blanc
In February, we'll be cooking roasted salmon with beurre blanc. Beurre blanc is a classic French sauce made with butter and white wine. It's the perfect accompaniment to our roasted salmon, and it's sure to impress your dinner guests!

To make the beurre blanc, start by melting butter in a saucepan over low heat. Then, add in shallots and garlic, and cook until softened. Next, pour in white wine and vinegar, and bring the mixture to a boil. Finally, whisk in cold butter until the sauce is smooth and creamy.

To roast the salmon, preheat your oven to 400 degrees Fahrenheit. Season the fish with salt and pepper, and place it on a baking sheet lined with foil or parchment paper. Roast for 12-15 minutes, or until the salmon is cooked through.

Serve the salmon immediately with the beurre blanc sauce on top. Enjoy!
March: Coq au Vin
Coq au vin is a French dish made with chicken, wine, and spices. The dish originated in the Burgundy region of France, and the name means "chicken in wine."

There are many variations of coq au vin, but the basic ingredients are chicken, wine, onions, garlic, and mushrooms. The chicken is cooked in the wine until it is very tender, and then the sauce is thickened with a flour and butter mixture.

Coq au vin can be served with rice or potatoes. It is often garnished with bacon or parsley.
April: Rack of Lamb with Rosemary and Garlic
When it comes to lamb, there's no better way to cook it than with rosemary and garlic. This classic combination is perfect for any occasion, and it's sure to please even the most discerning palate. To make this dish, you'll need:

-1 rack of lamb

-1 tablespoon of rosemary

-2 cloves of garlic

-Salt and pepper to taste

-Olive oil for cooking

Start by preheating your oven to 350 degrees Fahrenheit. While the oven is heating up, season the rack of lamb with salt and pepper. Then, rub the rosemary and garlic onto the lamb. Be sure to evenly distribute the herbs and spices so that each bite is full of flavor. Next, drizzle some olive oil into a baking dish or on a baking sheet lined with foil. Place the rack of lamb in the dish or on the baking sheet, and bake for 25 minutes. After 25 minutes, remove the lamb from the oven and let it rest for 5 minutes before cutting into it. Serve immediately. Enjoy!
May: Beef Tenderloin with Horseradish Crust
May is the perfect month for cooking or grilling beef tenderloin. This cut of meat is extremely tender and juicy, and pairs well with a horseradish crust. To make the crust, simply mix together equal parts horseradish and bread crumbs. Then, press the mixture onto the beef tenderloin. Grill the beef over medium-high heat for about 8-10 minutes per side, or until it reaches the desired level of doneness. Serve immediately with your favorite sides.
June: Grilled Halibut with Lemon-Herb Sauce
Grilled Halibut with Lemon-Herb Sauce

Ingredients:

-4 halibut steaks or fillets (about 6 ounces each)

-2 tablespoons olive oil

-1/2 cup fresh lemon juice

-1/4 cup chopped fresh parsley

-1/4 cup chopped fresh thyme leaves

-Salt and freshly ground black pepper to taste

Sauce:

-1/2 cup mayonnaise
July: Lobster Thermidor
July's dish is the classic French Lobster Thermidor! This luxurious dish is perfect for a summer dinner party and is sure to impress your guests.

Here's what you'll need:

-2 lobster tails

-1/4 cup of dry white wine

-1 shallot, minced

-1 tablespoon of flour

-3 tablespoons of butter, divided

-1/2 cup of heavy cream

-1/4 cup of grated Parmesan cheese

-Salt and pepper to taste


To begin, preheat your oven to 400 degrees Fahrenheit. Next, split the lobster tails down the middle and remove the meat. Place the lobster meat in a baking dish and set aside. In a small saucepan, combine the wine and shallot over medium heat. Bring the mixture to a simmer and cook for about 2 minutes until the shallots are soft. Add the flour and whisk until smooth. Then, add 2 tablespoons of butter and continue whisking until the butter has melted. Pour this mixture over the lobster meat in the baking dish and toss to coat. Bake in the oven for 10 minutes. While the lobster is baking, prepare the sauce by melting 1 tablespoon of butter in a small saucepan over low heat. Stir in the cream and Parmesan cheese until well combined. Season with salt and pepper to taste. When the lobster is finished baking, spoon the sauce over it and serve immediately.
August: Veal Chops with Morel Mushroom Sauce
Each month, we'll be featuring a different dish to make at home. This August, we're highlighting veal chops with morel mushroom sauce. Veal chops are a delicious and easy-to-cook protein that can be dressed up with all sorts of sauces and sides. Morel mushrooms are a great way to add depth and flavor to the dish. The key to this dish is to cook the veal chops properly so they're juicy and tender. Here's how to do it:

1. Preheat your oven to 350 degrees Fahrenheit. Season your veal chops with salt and pepper on both sides.

2. In a large skillet over medium-high heat, melt some butter or olive oil. Once hot, add the veal chops and cook for 3-4 minutes per side, until browned all over.

3. Transfer the veal chops to a baking sheet or casserole dish and bake in the oven for 10-12 minutes, until cooked through.

4. While the veal chops are cooking, prepare your morel mushroom sauce by sautéing morel mushrooms in a little butter or oil until softened. Add some garlic, shallots, dry white wine, chicken stock, and thyme leaves and simmer until reduced by half. Season with salt and pepper to taste.

5. Serve the cooked veal chops with the morel mushroom sauce spooned over top along with your favorite sides like mashed potatoes