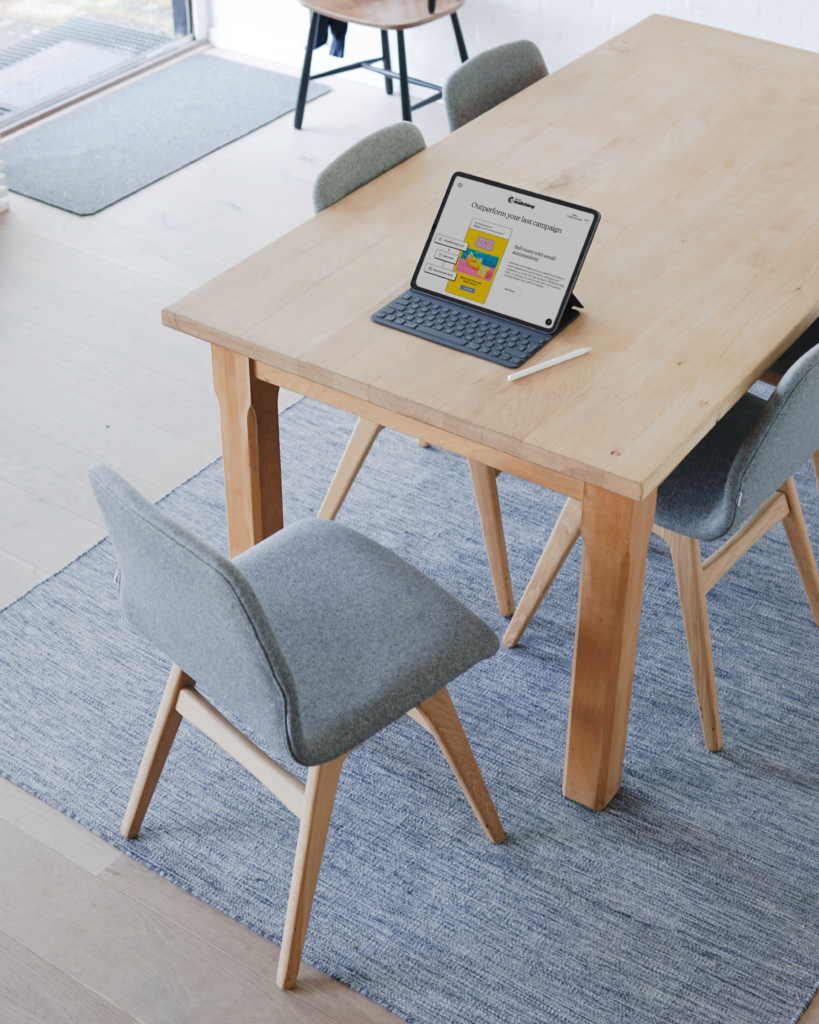 Are you on the hunt for inspiration to create your next big design project? Look no further because we have gathered some of the most talented designers in action, ready to share their ideas and insights. From graphic design to product development, these individuals are experts in their field and have a keen eye for what's trending. Join us as we dive into their creative process and discover how they stay ahead of the game in this ever-evolving industry. Get ready to be inspired!
The global design industry is booming
The global design industry is booming. Designers are in high demand and there is a lot of competition for the best jobs. Companies are looking for the next big thing and they are willing to pay top dollar for it. This is good news for designers who are looking for work, but it also means that they need to be on the lookout for the next big opportunity. There are a few things that designers can do to make sure that they are prepared for the next big thing:

1. Stay up to date with trends: The design industry is constantly changing and evolving. designers need to stay up to date with the latest trends in order to be able to create designs that are in demand.

2. Be flexible: With the ever-changing landscape of the design industry, designers need to be flexible in order to be able to adapt to new trends and technologies.

3. Be proactive: The best way to get ahead in the design industry is to be proactive and take initiative. Designers need to be always on the lookout for new opportunities and be willing to seize them when they arise.
What designers are in demand?
There are a few key qualities that employers seek in designers and these qualities can be difficult to find all in one person. Below are some examples of the types of designers that are in high demand:

-A web designer with coding skills: able to take a project from concept to completion by front-end coding the design, then making it responsive and ensuring cross-browser compatibility.

-An app designer: must have a strong understanding of how people interact with mobile apps and be up-to-date on the latest trends and best practices.

-A UX/UI Designer: must be able to understand the user's needs and create an interface that is both easy to use and visually appealing. This role often requires experience with prototyping tools such as Invision or Sketch.

-A motion graphics designer: must be skilled in creating animations and video effects that add excitement and engagement to digital content. After Effects is a common program used for this type of work.
How to become a designer
If you're passionate about design and have a desire to develop your skills, becoming a designer may be the right career move for you. There are many different types of designers, from graphic designers to fashion designers, so it's important to choose the area that interests you most. Once you've decided on the type of design you'd like to pursue, research what steps are necessary to enter the field.

Many designers start out by studying at a college or university; however, there are also many ways to learn online or through apprenticeships. If you're self-motivated and willing to put in the hard work, you can certainly become a successful designer without formal schooling. Creating a strong portfolio is essential for any designer looking for work, so be sure to showcase your best work in order to attract potential employers.

With dedication and perseverance, anyone can become a designer. If you have a passion for creativity and an eye for detail, start researching how to turn your dream into reality today.
What does the future of design hold?
No one really knows what the future of design holds. It could be anything from more innovative and user-friendly interfaces to more immersive and realistic experiences. What we do know is that designers will continue to play a pivotal role in shaping the future of technology and society.

As we move towards an increasingly digital world, the role of design will only become more important. Designers will need to create intuitive and user-friendly interfaces that make complex systems easy to use. They will also need to create engaging and immersive experiences that make us want to keep using them.

So whatever the future of design holds, we can be sure that designers will be at the forefront of shaping it. We can't wait to see what they come up with next!
Conclusion
Designers in action is an incredibly exciting concept, and there's no telling what kind of amazing talent we could find. We may not know the next big thing until it actually hits the market, but you can be sure that the hunt for new design ideas will never stop. With designers from around the world continuously searching for fresh inspiration, we can expect to see some truly innovative designs coming out in the years ahead. So keep your eyes peeled—you never know when something extraordinary might appear!