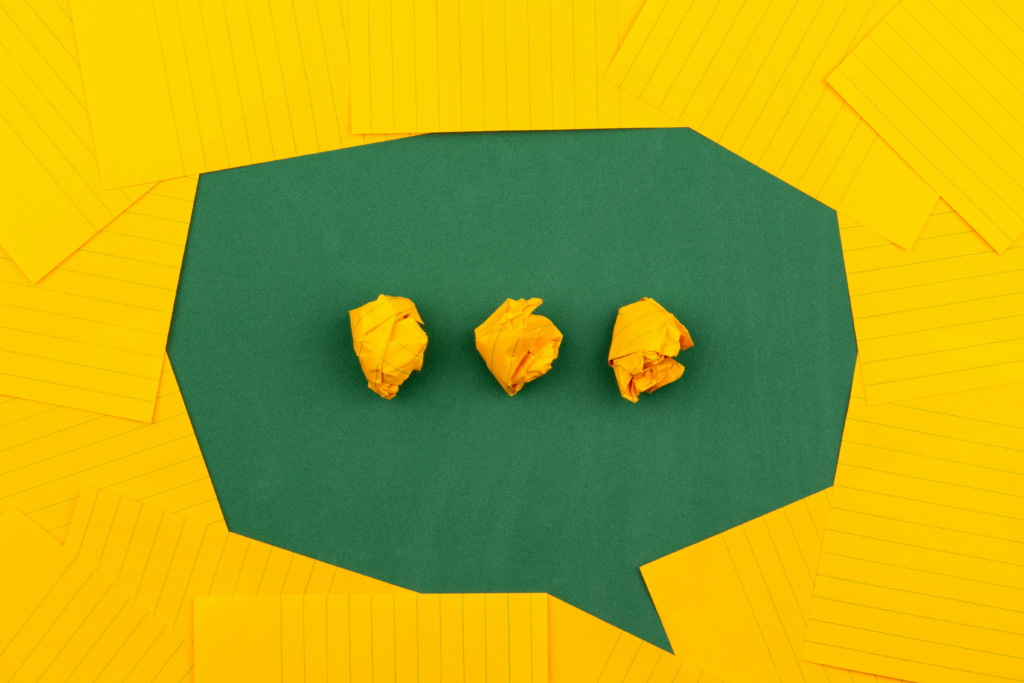 Communication is the lifeblood of any successful marriage. It's what keeps the flame burning, strengthens bonds, and fosters deep understanding between partners. But mastering the art of communication in a marriage? Well, that takes skill, patience, and a whole lot of love. In this blog post, we'll delve into the importance of effective communication in marriages and share key principles to help you build a strong and lasting connection with your spouse. So grab your partner's hand (metaphorically or literally), because it's time to embark on a journey towards better communication together!
The Importance of Communication in Marriage
Communication is the glue that holds marriages together. It goes beyond mere words and encompasses every form of expression – verbal, non-verbal, and even the unsaid. Without effective communication, misunderstandings can fester, resentments can build, and intimacy can diminish.

When couples communicate openly and honestly with each other, they create a safe space for vulnerability. This allows them to share their needs, desires, fears, and dreams without fear of judgment or rejection. It fosters a deep sense of emotional connection that strengthens the foundation of their relationship.

Furthermore, communication plays a vital role in conflict resolution within marriages. When conflicts arise (and trust us, they will), open dialogue enables couples to address issues head-on rather than letting them simmer beneath the surface. By actively listening to each other's perspectives and finding common ground through effective communication techniques such as active listening and empathy-building exercises.

Additionally, communication helps couples align their values and goals for the future. Through ongoing conversations about shared aspirations – be it career ambitions or plans for starting a family – partners can ensure they are moving forward on the same path together.

In essence, strong communication in marriage is like nourishment for love itself – it keeps it thriving amidst life's challenges by fostering understanding,respect,and connection between partners.

It takes effort,time,and commitment,but investing in mastering this art will undoubtedly pay off,making your marriage stronger,long-lasting,and more fulfilling than ever before
Key Principles for Building Strong Marriages
Key Principles for Building Strong Marriages

1. Open and Honest Communication: One key principle for building a strong marriage is open and honest communication. This involves sharing your thoughts, feelings, and concerns with your partner in a respectful manner. Being transparent helps to build trust and understanding between partners.

2. Active Listening: Another important principle is active listening. It's not just about hearing the words but truly understanding what your partner is saying. Practice empathy by putting yourself in their shoes and validating their emotions.

3. Mutual Respect: Respecting each other's differences, opinions, and boundaries is essential for a healthy marriage. Treat your partner with kindness, even during disagreements or challenging times.

4. Compromise: Relationships require give-and-take from both partners. Learning how to compromise on various issues can help strengthen the bond between spouses.

5.

Unconditional Love: A strong marriage thrives on unconditional love – love that accepts flaws, forgives mistakes, and supports personal growth.

6.

Quality Time Together: Spending quality time together strengthens the emotional connection in a marriage.. Whether it's going on dates or engaging in shared hobbies/interests,
making time for one another fosters intimacy and builds lasting memories.

Remember that building a strong marriage takes effort from both partners; it requires consistent practice of these principles over time!
The Different Types of communication
When it comes to communication in marriage, it's important to recognize that there are different types of communication. Each type serves a unique purpose and plays a role in building strong marriages.

There is verbal communication. This involves the spoken word – expressing thoughts, feelings, and needs through conversation. Verbal communication allows couples to openly communicate their desires and concerns with each other.

Nonverbal communication is another vital aspect of marital communication. This includes body language, facial expressions, gestures, and tone of voice. Sometimes actions speak louder than words; nonverbal cues can convey emotions and intentions more effectively than verbal expression alone.

Listening is also an essential form of communication in marriage. It requires not only hearing what your partner says but fully understanding their perspective without interruption or judgment. Active listening shows respect for your spouse's thoughts and fosters deeper connection.

Another type of communication worth mentioning is written or digital communication. This can include texts, emails, letters or notes left for one another. Written messages provide an opportunity for thoughtful reflection before responding and can be a helpful tool when discussing sensitive topics.

There is the silence between partners that speaks volumes too – companionable silence where no words are needed but presence itself conveys love and support.

Understanding these various forms of communication allows couples to choose the most effective method based on the situation at hand. By mastering these different types of communications within marriage relationships will thrive as they foster understanding, empathy,and emotional intimacy between partners
How to Improve Communication in Marriage
How to Improve Communication in Marriage

1. Active Listening: One of the most important aspects of communication is being an active listener. This means giving your full attention to your spouse when they are speaking, without interrupting or judging their words. Show that you are engaged by maintaining eye contact and nodding along.

2. Use "I" Statements: Instead of blaming or accusing your partner during a discussion, try using "I" statements to express how you feel. For example, say "I feel hurt when…" instead of "You always make me angry." This approach helps prevent defensiveness and allows for more open dialogue.

3. Practice Empathy: Put yourself in your partner's shoes and try to understand their perspective. Show empathy by acknowledging their feelings and validating their experiences. This will create a safe space for honest communication and foster emotional connection.

4. Be Mindful of Non-Verbal Cues: Communication goes beyond just words – pay attention to non-verbal cues like body language, facial expressions, and tone of voice. These subtle signals can often convey more than the actual words spoken.

5. Schedule Regular Check-ins: Make time for regular check-ins with your spouse where you can discuss any issues or concerns in a calm and supportive manner. Setting aside dedicated time for communication shows that it is a priority in your relationship.

Remember, improving communication takes practice and patience from both partners involved in the marriage.
Conclusion
Conclusion

Mastering the art of communication is crucial for building strong and fulfilling marriages. Communication serves as the foundation upon which all aspects of a marriage are built. By understanding the importance of effective communication and implementing key principles, couples can cultivate a deep connection, resolve conflicts, and strengthen their bond.

Throughout this article, we have explored various facets of communication in marriage. We discussed the significance of open and honest communication, active listening, empathy, and non-verbal cues. These principles form the backbone of healthy conversations between partners.

Furthermore, we delved into the different types of communication that exist within a marital relationship – verbal and non-verbal. Both forms play an integral role in expressing emotions, thoughts, desires, and needs effectively.

To improve communication in your marriage:

1. Prioritize quality time: Set aside dedicated moments to connect with your partner without distractions.
2. Practice active listening: Give your full attention when your spouse is speaking and respond thoughtfully.
3. Show empathy: Seek to understand your partner's perspective by putting yourself in their shoes.
4. Use "I" statements: Express feelings or concerns using phrases like "I feel…" rather than making accusatory statements.
5.

Communicate regularly: Regularly check-in with each other about important matters as well as daily updates.

Remember that effective in talking takes practice; it is an ongoing journey rather than a destination reached overnight.

By honing these skills over time while maintaining patience and understanding towards one another's unique styles of communicating will help you build a solid foundation for trust,respect,and intimacy within your marriage.

So why wait? Start implementing these key principles today to enhance the quality of communicating in your relationship,and reap all the wonderful benefits it brings!

Remember,the art of mastering communicatig holds immense power – unlock its potential for stronger,durable,happier marriages!