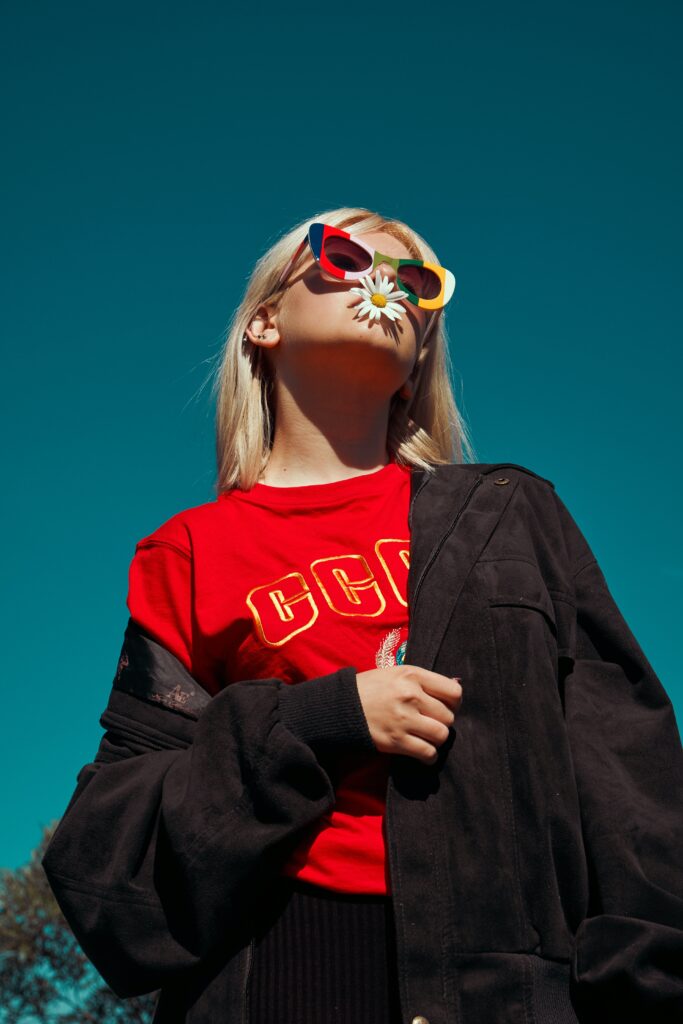 Fashion is an industry that has been around for decades, and it continues to thrive. From haute couture to street style, fashion never fails to surprise us with its evolving trends and styles. With the rise of e-commerce, many clothing companies have emerged as major players in the industry. In this blog post, we'll be showcasing the 7 best businesses in fashion today! Whether you're a trendsetter or just looking for some inspiration on your next shopping trip, these businesses or brands offer something unique for everyone. So sit back and get ready to learn about the biggest names in clothing!
Zara
Zara is a Spanish clothing and accessories retailer that was founded in 1975. Today, it has become one of the largest fashion brands worldwide. Zara's success can be attributed to its ability to quickly produce trendy and affordable clothing for consumers.

One of Zara's unique selling points is its fast-fashion business model. The company places an emphasis on speed, allowing them to bring new styles to stores within weeks after spotting a trend. This strategy helps keep customers engaged and coming back for more.

Another thing that sets Zara apart from other retailers is their strong brand identity. They have cultivated a distinctive aesthetic that resonates with consumers across the globe. From their minimalist storefronts to their eye-catching advertisements, everything about Zara feels sleek and modern.

Zara also prioritizes sustainability by implementing eco-friendly practices throughout its supply chain. The company aims to reduce waste by recycling fabric scraps and using sustainable materials in production.

Zara has established itself as one of the most successful businesses in the fashion industry due to its focus on fast-fashion, strong branding, and commitment towards sustainability – making it a standout choice for any shopper looking for both style and value!
H&M
H&M is a popular fashion brand that offers trendy and affordable clothing for men, women, and children. The Swedish company has over 5,000 stores in more than 70 countries around the world.

One of H&M's strengths is its commitment to sustainability. In recent years, the company has launched several initiatives to reduce its environmental impact, including using organic cotton and recycled materials in their clothes. They also have a garment collecting program where customers can bring in old clothes to be repurposed or recycled.

Another reason why H&M stands out from other fast-fashion brands is their collaborations with high-end designers such as Balmain and Versace. These limited edition collections offer customers a chance to own designer pieces at an affordable price point.

H&M also has a strong online presence with easy-to-use website navigation and personalized recommendations based on past purchases. Their mobile app even allows customers to try on virtual outfits before making a purchase.

H&M continues to innovate within the fashion industry while staying true to their mission of offering stylish clothing at an affordable price point while being environmentally conscious
Uniqlo
Uniqlo is a Japanese clothing brand that has become increasingly popular in recent years. Known for its simple yet stylish designs, Uniqlo offers affordable fashion options for people of all ages.

One of the things that sets Uniqlo apart from other clothing brands is its commitment to sustainability. The company has made significant efforts to reduce waste and promote eco-friendly practices throughout its supply chain.

Uniqlo's signature products include their Heattech line, which features thermal wear designed to keep you warm without adding extra bulk. They also offer comfortable and durable basics such as t-shirts, jeans, and jackets.

The brand's minimalist approach to design makes it easy to mix and match pieces from various collections. Whether you're looking for casual wear or something more formal, Uniqlo has options available at reasonable prices.

Uniqlo's dedication to quality, affordability, and sustainability make it one of the best businesses in fashion today.
ASOS
ASOS is one of the biggest online fashion retailers in the world, with a huge range of clothing and accessories available. Whether you're looking for casual wear or formal attire, ASOS has something to suit every style and budget.

One thing that sets ASOS apart from its competitors is its commitment to inclusivity. The retailer offers a wide range of sizes, catering to customers of all shapes and sizes. In addition to this, they also have an impressive selection of sustainable and ethically sourced items, making it easy for consumers to make conscious shopping choices.

ASOS is known for its trendy pieces that are constantly updated with new arrivals every week. It's a great place to find unique statement pieces as well as wardrobe staples like jeans and t-shirts. They also regularly collaborate with celebrities on their own lines which adds excitement among their customers.

Furthermore, ASOS offers free shipping worldwide which makes it accessible no matter where you live in the world! Their website interface is user-friendly too – you can easily filter through different categories such as price point or size so you can quickly find what you're looking for without any hassle.

There's no denying that ASOS deserves its spot among the best businesses in fashion today; offering quality products at affordable prices while being inclusive and environmentally responsible.
Topshop
Topshop is one of the most iconic fashion retailers in the world, offering a wide range of stylish and trendy clothing options for women. The brand has been around since 1964 and has managed to stay relevant over the years by constantly innovating its designs.

One of Topshop's strengths is that it offers a diverse range of styles, from vintage-inspired looks to contemporary pieces that are perfect for modern women. This means that there really is something for everyone when you shop at Topshop.

In addition to its impressive selection of clothing, Topshop also offers a variety of accessories such as bags, shoes and jewelry. These items can be used to complement your outfit or make a statement on their own.

Topshop's popularity among fashion enthusiasts can be attributed not only to its high-quality products but also to its affordable prices. You don't have to break the bank in order to look good when you shop at Topshop.

If you're looking for fashionable clothes that won't cost you an arm and a leg, then Topshop should definitely be on your radar. With so many great options available, it's no wonder why this brand remains one of the best businesses in fashion today.
Forever 21
Forever 21 is a clothing brand that aims to bring fashion at an affordable price point. It was founded in Los Angeles, California in 1984 and has since then expanded its reach globally.

One of the unique features of Forever 21 is their focus on keeping up with the latest trends. They regularly release new collections that cater to different styles and preferences, making it easier for customers to find pieces that suit them.

Aside from offering trendy clothes, Forever 21 also offers accessories such as bags, shoes, and jewelry which can easily elevate one's outfit.

Moreover, Forever 21 caters to a wide range of audiences – from teenagers to adults – by providing various sizes and styles suitable for every body type.

Forever 21 provides an opportunity for people who love fashion but are on a budget. They offer affordable yet stylish clothing options while keeping up with the ever-changing trend landscape in the fashion industry.
Missguided
With its fast fashion approach, Missguided has become one of the most popular online clothing brands in recent years. The brand is known for its trendy and affordable pieces that cater to a wide range of styles and sizes.

Missguided's success can be attributed to its ability to stay on top of trends while also offering unique designs that set it apart from other fast-fashion retailers. From statement dresses to edgy outerwear, there's something for everyone at Missguided.

These seven businesses have proven themselves as some of the best and biggest players in the fashion industry. By staying true to their brand identity while also adapting to changing consumer needs, they have earned their place among the most successful clothing companies in the world. Whether you're looking for classic staples or cutting-edge styles, these brands are sure to offer something that will make you look and feel your best.