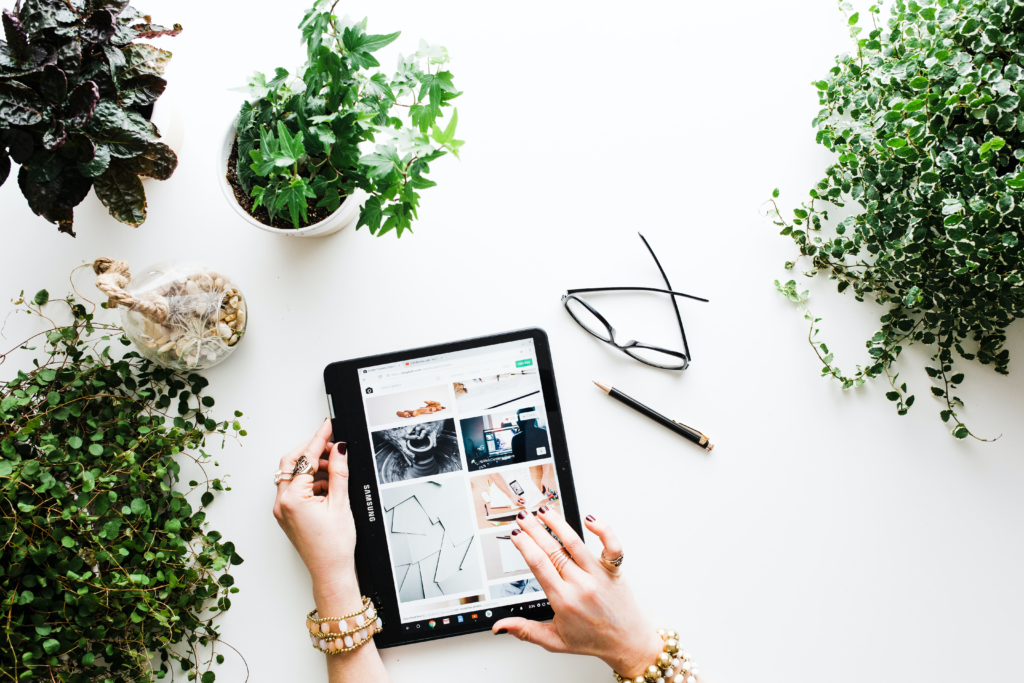 Are you tired of battling crowds, searching for parking spots and waiting in long lines at the mall? Well, we have some good news for you! With just a few clicks, you can shop till you drop from the comfort of your own home. Online shopping is growing more popular by the day, with countless options to choose from. However, not all online shopping websites are created equal. That's why we've compiled a list of the top 10 online shopping websites that will make your life easier and your wallet happier! Get ready to discover some amazing deals and unique finds as we dive into our list.
Amazon
Amazon is the undisputed king of online shopping. Founded in 1994 as an online bookstore, Amazon has grown to be the largest e-commerce platform in the world. With over 2 billion products available on their website, you can find anything and everything on Amazon!

One of the biggest advantages of Amazon is its fast shipping options. With Prime membership, customers can receive their items within two days or even faster in some locations. Plus, with a simple return policy and exceptional customer service, shopping on Amazon is hassle-free.

Not only that, but Amazon offers a variety of services alongside its massive product offerings. You can stream movies and TV shows on Prime Video or listen to millions of songs through Prime Music.

And let's not forget about Alexa! The voice assistant introduced by Amazon has revolutionized how we interact with technology at home and made life easier for many households worldwide.

It's no surprise that Amazon remains at the top when it comes to online shopping websites.
EBay
EBay is an online shopping website that has made a name for itself as the go-to site for buying and selling new or used items. With over 185 million active buyers, it is one of the largest global online marketplaces.

One of eBay's main draws is its auction-style format, which allows sellers to set starting prices and bidders to bid on items until the auction ends. This creates a sense of excitement and competition among buyers, leading to some great deals.

EBay also offers fixed-price listings that allow sellers to sell their products at a pre-set price without going through an auction process. There are many categories available on eBay such as fashion, electronics, collectibles, home & garden, sporting goods and more.

For buyers looking for unique or rare items, eBay can be a treasure trove with millions of listings from around the world. The platform provides buyer protection policies which ensure safe transactions between both parties.

EBay continues to be one of the most popular online shopping websites because of its vast selection and competitive pricing options.
Alibaba
Alibaba is one of the leading online shopping websites, which has revolutionized the way businesses operate. The Alibaba Group was founded in 1999 by Jack Ma and is headquartered in China. It started as a business-to-business (B2B) platform connecting Chinese manufacturers with international buyers.

Today, Alibaba offers various services including e-commerce marketplaces, retail commerce platforms, and cloud computing services among others. One of its most popular e-commerce sites is AliExpress where you can find anything from clothing to electronics at affordable prices.

What sets Alibaba apart from other online shopping websites is their focus on wholesale transactions that allow small businesses to buy products directly from manufacturers at lower prices. They also provide tools for entrepreneurs to start their own online store through their platform.

Although primarily known for B2B transactions, they have expanded into consumer markets around the world including Europe and North America. With millions of registered users worldwide, Alibaba continues to grow rapidly year on year.

It's no surprise that Alibaba takes up a spot on our list of top 10 online shopping websites due to its unique offerings and global reach.
Etsy
Etsy is a unique online marketplace that specializes in handmade, vintage and one-of-a-kind items. It has become increasingly popular over the years due to its personalized shopping experience and support of small businesses.

One of the standout features of Etsy is its vast selection of customizable products. From hand-stitched clothing to engraved jewelry, buyers can personalize their purchases to perfectly fit their preferences. Additionally, many sellers offer made-to-order options for even more customization.

Etsy also provides a platform for independent artists and designers to showcase their work on a global scale. This not only supports small businesses but also allows buyers to discover unique products that may not be available elsewhere.

Another great aspect of Etsy is its community feel. Buyers can communicate directly with sellers through messaging and reviews, fostering a sense of connection between both parties. The site also offers forums where users can discuss topics ranging from business advice to creative inspiration.

Etsy offers a refreshing alternative to traditional mass-produced goods with its emphasis on individuality and creativity.
Overstock
Overstock is an online retailer that offers a wide range of products including furniture, home decor, jewelry, and electronics. It has gained popularity for offering high-quality items at discounted prices.

One of the main advantages of shopping on Overstock is its vast selection of products. You can find almost anything you need from different brands and at various price points. Additionally, their website is user-friendly, making it easy to navigate through categories and find what you're looking for.

Another great feature of Overstock is their customer service team. They are known for being responsive and helpful in resolving any issues with orders or deliveries quickly. This level of support ensures that customers have a positive experience when shopping on the site.

Overstock also offers frequent deals and promotions throughout the year which provide even more savings opportunities to shoppers. With new product arrivals every day, there's always something fresh to discover on this website.

If you're looking for a reliable online retailer with excellent customer service and affordable pricing across many categories then look no further than Overstock!
Wayfair
Wayfair is a popular online shopping website that specializes in home goods and furniture. It offers its customers an extensive range of products, from elegant sofas to stylish bedroom sets. With its user-friendly website design and easy-to-navigate interface, Wayfair has become one of the top players in the e-commerce industry.

One thing that makes Wayfair stand out among other online shopping websites is their unique product selection. They offer exclusive brands and high-quality products at affordable prices, making it easy for customers to find something they love within their budget.

Wayfair also takes customer service seriously, as evidenced by their 24/7 support line and knowledgeable representatives who are always happy to assist with any questions or concerns. In addition, the company provides free shipping on orders over $49.

Another great feature of Wayfair is their vast collection of reviews from satisfied customers. This allows potential buyers to read honest feedback about each product before making a purchase, ensuring that they make an informed decision.

Wayfair's commitment to quality products and exceptional customer service has made it one of the most trusted names in online shopping today. Whether you're looking for a new sofa or just need some inspiration for your next home decor project, Wayfair can help you find what you're looking for at an unbeatable value!
IKEA
IKEA is a Swedish company that has become synonymous with affordable and stylish furniture. The brand is known for its minimalistic designs and user-friendly instructions, making it easy for people to assemble their own furniture at home.

IKEA's online shopping website offers a wide range of products including everything from bed frames and dressers to kitchen appliances and home decor items. The prices are competitive, making it an attractive option for those looking to furnish their homes on a budget.

One of the standout features of IKEA's website is the ability to create virtual room layouts using their 3D planner tool. This allows customers to visualize how different pieces of furniture will look together in a room before making any purchases.

In addition, IKEA places great emphasis on sustainability by using materials such as bamboo and recycled plastic in its products. They also offer recycling services for old furniture purchased from them.

IKEA's strong brand identity combined with its affordable prices and sustainable practices make it one of the top online shopping websites for anyone looking to spruce up their living space without breaking the bank.
Macy's
Macy's is a popular department store that has been around for over 160 years. It offers a wide range of products, including clothing, accessories, home goods, and beauty products. One thing that sets Macy's apart from other online shopping websites is its frequent sales and discounts.

In addition to offering high-quality products at affordable prices, Macy's also provides excellent customer service. Their website is easy to navigate and features helpful reviews from other customers.

Another great feature of Macy's is their loyalty program called "Star Rewards". Members earn points for every dollar spent which can then be redeemed for exclusive perks like free shipping or early access to sales events.

Macy's is an excellent choice for anyone looking to do some online shopping. With its vast selection of quality products, frequent sales and discounts, and fantastic customer service – it truly stands out as one of the top online shopping websites available today.
Walmart
Walmart is one of the largest online shopping websites in the world, which has a wide range of products and services. This website offers various categories such as electronics, home appliances, clothing, groceries, furniture and much more. The platform provides an easy-to-use interface that allows customers to navigate through their products easily.

Walmart's customer service is exceptional with 24/7 support available via phone or chat. Their shipping options are also very flexible and convenient for customers who need quick delivery or want to save on shipping costs.

One great feature Walmart offers is its "Pickup Today" option where customers can order items online and pick them up at their nearest store within hours. This not only saves time but also eliminates any shipping fees.

Moreover, Walmart's prices are remarkably competitive compared to other shopping websites with frequent deals and discounts offered on their products. Additionally, they offer a price match guarantee so if you find a lower price from another retailer they will match it.

Walmart provides excellent service to its customers by offering quality products at affordable prices while providing fast delivery options and unmatched customer support making it one of the best online shopping sites out there!
Target
Target, the eighth largest retailer in America, is a one-stop-shop for all your needs. From clothing to groceries and electronics to home essentials, Target has it all. The website offers free two-day shipping on eligible items over $35 and same-day delivery through Shipt.

With its easy-to-use interface and user-friendly shopping experience, Target's online store is perfect for those who prefer convenience without compromising quality. It also offers options like contactless drive-up pickup or order pickup at stores within an hour of purchase.

Online shopping has become an essential part of our lives – especially with the COVID-19 pandemic – and these top 10 websites make it easier than ever before to shop from the comfort of your own home. Whether you're looking for affordable deals or high-end products, there's something for everyone on these online shopping websites. So sit back, relax and start browsing!