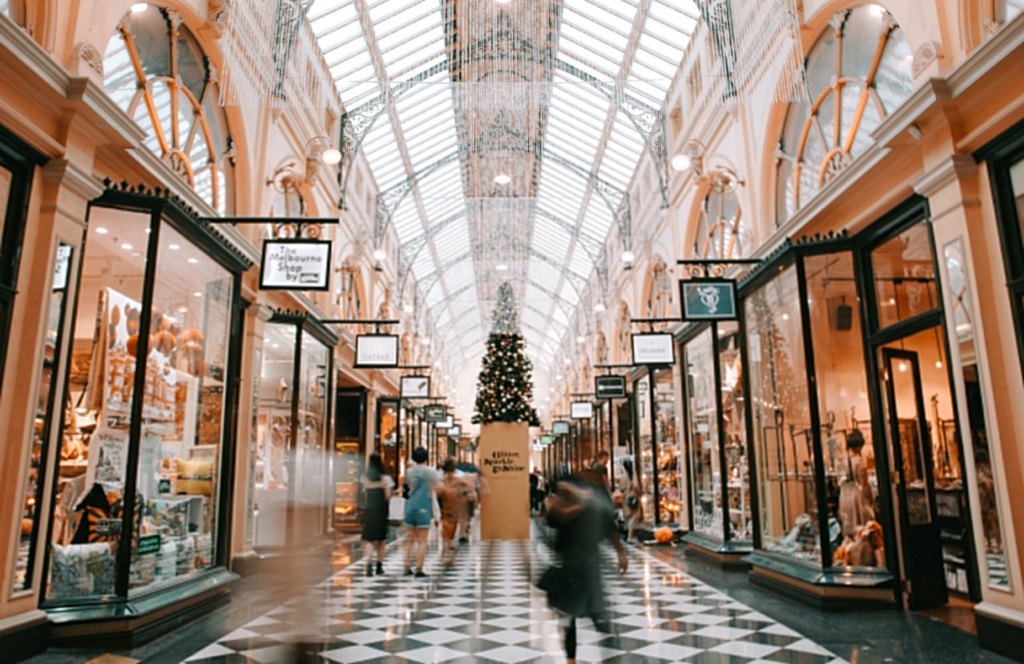 In this digital age, shopping has become more accessible than ever. From the comfort of your own home, you can browse through a vast selection of products and get them delivered right to your doorstep. But with so many options available, it can be hard to know where to start. That's why we've put together a list of the top 8 shopping sites that cater to all your needs and wants! Whether you're looking for luxury goods or trying to save money on everyday items, these sites have got you covered. So sit back, relax, and let us take you on a virtual tour of the best online shopping destinations out there!
Amazon
Amazon is undoubtedly one of the most popular online shopping sites in the world. Founded by Jeff Bezos in 1994, Amazon began as an online bookstore but has since expanded to sell almost everything under the sun.

One reason why Amazon stands out among other shopping sites is its vast selection of products. From books and electronics to groceries and clothing, you can find almost anything on this site. Plus, with their Prime membership program, members get access to free two-day shipping on eligible items.

Amazon also offers a convenient and user-friendly interface that makes browsing and purchasing easy for everyone. Their customer service is top-notch too – they have a reputation for going above and beyond when it comes to resolving issues or answering questions.

Another benefit of using Amazon is that you can often find great deals on products compared to other retailers. Plus, with their review system, you can read what others have said about a product before making your purchase decision.

If you're looking for an all-in-one shopping destination with excellent customer service and competitive pricing, then Amazon should definitely be at the top of your list!
Etsy
Etsy is a unique online marketplace that specializes in handmade and vintage items. Founded in 2005, Etsy has grown into a community of over 4 million sellers from around the world.

One of the great things about shopping on Etsy is the wide variety of products available. From jewelry to home decor to clothing, you can find almost anything on this platform. And because everything is handmade or vintage, you know that each item is unique and one-of-a-kind.

Another benefit of shopping on Etsy is that you're supporting small businesses and independent artists. When you buy from an Etsy seller, you're directly supporting their passion and livelihood. It's a great feeling knowing that your purchase helps someone else succeed.

But it's not just about buying for yourself – Etsy also makes it easy to find thoughtful gifts for friends and family members. With so many options available, there's something for everyone on your list.

If you're looking for something special or want to support small businesses while shopping online, look no further than Etsy!
Ebay
Ebay is one of the most renowned online shopping platforms that offer a wide range of products to its customers. It was launched in 1995 and since then, it has become one of the biggest E-commerce sites across the world.

Ebay has millions of active users who buy and sell products every day. The site offers various categories like electronics, fashion, toys, home appliances, and much more. You can find both used and new items on Ebay at affordable prices.

One of the best things about Ebay is its bidding system that allows buyers to bid for a product they want to purchase. This feature makes buying items exciting as consumers can get them at lower prices than their actual worth.

Moreover, sellers on Ebay are rated by buyers based on their experience with their products or services. This rating system ensures transparency throughout transactions between buyers and sellers.

With all these features combined with secure payment options, it's no wonder why people trust Ebay when shopping online!
Alibaba
Alibaba is a Chinese multinational e-commerce company founded in 1999 by Jack Ma. It's one of the largest online marketplaces in the world, providing consumer-to-consumer, business-to-consumer and business-to-business sales services via web portals.

One of Alibaba's most significant features is its ability to connect businesses from all over the world with manufacturers and suppliers based in China. This has made it an essential platform for small businesses that are looking to source products at lower prices.

In addition to its B2B offerings, Alibaba also operates several other subsidiaries such as AliExpress, Taobao and Tmall that serve different markets globally. These platforms offer everything from electronics and clothing to home goods and luxury items.

Alibaba's popularity can be attributed to its competitive pricing model as well as its vast selection of products across various categories. The site also offers secure payment options through Alipay, which protects buyers from fraud or scams.

Alibaba has proven itself to be a reliable platform for both consumers and businesses alike seeking affordable shopping options on quality merchandise while offering entrepreneurs access to global markets without breaking their banks.
Walmart
Walmart is a household name when it comes to shopping. Their online store offers an extensive range of products, from groceries to electronics and clothing. Walmart's website has a user-friendly interface that makes it easy for shoppers to navigate around the site.

One of the reasons why Walmart is so popular among shoppers is its affordable prices. They offer competitive pricing on many items compared to other retailers in the market.

Walmart also provides free two-day shipping on orders over $35, which can save you money and time if you need your items quickly. Additionally, their curbside pickup service allows customers to place their order online and pick up their items at the store without having to leave their car.

Apart from these benefits, Walmart also offers exclusive deals through its mobile app, allowing users to access extra savings while shopping conveniently from anywhere.

Walmart remains a top choice for budget-conscious shoppers who are looking for quality products at reasonable prices with convenient shopping options like free shipping and curbside pickup.
Target
Target is one of the most popular shopping sites in the United States. It offers a wide range of products including clothing, electronics, home decor, and groceries.

One thing that sets Target apart from other shopping sites is its commitment to sustainability. In recent years, it has made significant strides towards reducing waste and lowering its carbon footprint. For example, they have launched their own line of eco-friendly cleaning products under the brand name "Everspring."

Another unique feature of Target is its collaborations with well-known designers such as Nate Berkus and Joanna Gaines. These special collections offer customers access to high-end fashion and home goods at affordable prices.

Target's website is user-friendly and easy to navigate making online shopping a breeze for customers. They also offer free shipping on orders over $35 which makes it appealing for those looking to save money while still enjoying quality products.

Target provides an enjoyable shopping experience with great value offerings – perfect for budget-conscious shoppers who still want some luxury items in their carts!
Best Buy
Best Buy is a well-known electronics retail store that offers everything from laptops to home entertainment systems. With over 1,000 locations in the United States and a robust online presence, Best Buy has become one of the go-to stores for all things tech-related.

One of the biggest advantages of shopping at Best Buy is their wide selection of products. Whether you're looking for the latest MacBook or an affordable smartwatch, chances are that Best Buy will have what you need. Additionally, they offer competitive pricing on most items and often run sales and promotions throughout the year.

Another benefit to shopping at Best Buy is their knowledgeable staff. If you're not quite sure which laptop would be best for your needs or which TV has the features you want, their employees can help guide you in making an informed decision.

If something ends up being wrong with your purchase (such as a defective product), Best Buy's customer service team is usually willing to work with you to find a solution quickly and efficiently.

Whether you're in-store or online, Best Buy should definitely be on your list when it comes to shopping for electronics.
Conclusion
There you have it, a list of the top 8 shopping sites for all your needs. Whether you're looking for luxury items or trying to save some money, these sites offer plenty of options for every type of shopper.

Amazon is a one-stop-shop with everything from electronics to groceries, while Etsy offers unique handmade and vintage items. eBay has been around for decades and still provides great deals on both new and used products. Alibaba is perfect if you're searching for international goods at wholesale prices.

Walmart and Target are both great options if you're looking to grab essentials at affordable prices, but Walmart also offers more luxurious brands through their online marketplace. Best Buy is the go-to site for anything technology-related with their wide range of gadgets.

With so many different shopping sites available online today, it can be overwhelming to choose just one or two favorites. However, by using this list as a starting point, you'll be able to find exactly what you need without having to spend hours browsing through countless websites. Happy shopping!